Top Ten Tuesday is a weekly meme hosted by
The Broke and The Bookish
. This week's topic is ten books I enjoyed that have under 2000 Goodreads ratings. I went even further and have only listed books with under 100 Goodreads ratings.
Crash, J.A. Henderson
5 ratings (4.40 average)
Never Trust a Happy Song, Natalie Bina
18 ratings (3.72 average)
The Witness, James Jauncey
27 ratings (3.70 average)
Diverging Cadence, Katie Hamstead
35 ratings (4.14 average)
Voice of Innocence, Lindsay Detwiler
49 ratings (4.20 average)
Without You, Lindsay Detwiler
55 ratings (4.13 average)
Damage, Sue Mayfield
58 ratings (3.64 average)
Deceptive Cadence, Katie Hamstead
74 ratings (4.26 average)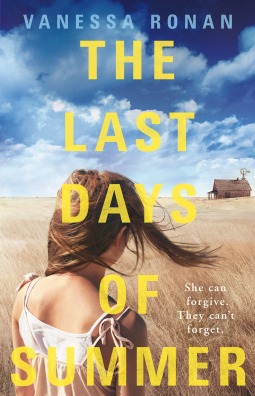 The Last Days of Summer, Vanessa Ronan
78 ratings (3.63 average)
Tragedy Girl, Christine Hurley Deriso
81 ratings (2.98 average)
Paralysed, Sherry Ashworth
92 ratings (3.61 average)
Please Pretty Lights, Ina Zajac
93 ratings (4.04 stars)
Follow me via Goodreads, Facebook, Twitter, Bloglovin and Pinterest.

Feel free to leave a comment.