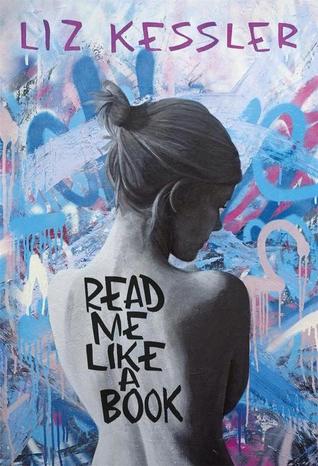 Title: Read Me Like a Book
Author: Liz Kessler
Published: 07/04/2016, Orion Children's Books
Pages: 304
Source: Netgalley
Format: Ebook

Rating: 2/5

"Ashleigh Walker is in love. You know the feeling - that intense, heart-racing, all-consuming emotion that can only come with first love. It's enough to stop her worrying about bad grades at college. Enough to distract her from her parents' marriage troubles. There's just one thing bothering her . . .

Shouldn't it be her boyfriend, Dylan, who makes her feel this way - not Miss Murray, her English teacher?

A thought-provoking coming out story from a highly skilled author."
Read Me Like a Book
is a nice read revolving around a girl discovering that she may be attracted to girls, and her English teacher to be exact. It is a very thoughtful, quick and simple read.
Read Me Like a Book
is set during Ash's final year of sixth form college. So, of course, it's the perfect setting for teenagers to relate to. Especially considering all the other obstacles that teenagers, such as Ash, potentially face at this time of their life. There is nothing too over the top about the plot line.
I'm pretty sure this results in Ash being pretty relatable to teenagers. She is also fairly likeable. There is something quite endearing about her confusion. She's just not sure about herself at all. I wanted to give her a hug.
However, I felt that the supporting characters were quite flat, cardboard cut-outs. They needed more characterisation and development. I just didn't see too much to them at all.
Read Me Like a Book
is told from the first-person perspective of Ash. This is good at conveying Ash's confusion in a simplistic manner. I didn't find Ash's story predictable at all and I totally didn't expect it to end the way it did. The story is well-paced; however, there were a few odd jumps through time that happened without any explanation. I also felt that there could have been a little bit more to the story as, like the supporting characters, it felt that little bit flat.
Read Me Like a Book
is a nice read, but I do wish there had just been that little bit more to it. Although it's not my favourite, I would definitely recommend
Read Me Like a Book
to teenagers who may feel that they are going through similar situations.
Follow me via Goodreads, Facebook, Twitter, Bloglovin and Pinterest.

Feel free to leave a comment.