Book Beginnings is a meme hosted every Friday by
Rose City Reader
where you share the first sentence (or so) of the book you are reading, along with your initial thoughts about the sentence, impressions of the book, or anything else the opener inspires. Please remember to include the title of the book and the author's name.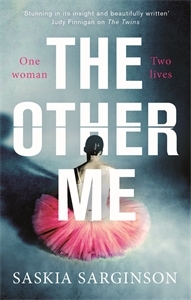 My Book Beginning is from
The Other Me by Saskia Sarginson
:
"I have no experience of killing anything. I take extra-long strides or sudden little hops to avoid stepping on insects that cross my path."
*Grab a book, any book.
*Turn to page 56 or 56% in your
eReader
(If you have to improvise, that's ok.)
*Post it.
*Add your (url) post below in Linky. Add the post url, not your blog url.
*It's that simple.
My Friday 56 is from The Other Me by Saskia Sarginson:
"Minutes later there was an explosion. A single crack: shacking in the suburban air, making every bird in the garden swoop high on beating wings."
The Feature & Follow is hosted by TWO hosts, Parajunkee of
Parajunkee's View
and Alison of
Alison Can Read
. Each host will have their own Feature Blog and this way it'll allow us to show off more new blogs!
The featured blog this week is
The Darling Bookworm
.
How would you pitch to the biz to make your favorite book into a movie?


I have no idea... Probably just extreme fangirl and completely terrify them.
On another note, head over to
my review
of Taylor Dawn's Saving London where I also have a giveaway to win an ebook copy of Saving London.
Feel free to leave a comment.