Title: Wallbanger
Series: Cocktail #1
Author: Alice Clayton
Published: 13th August 2013 (originally 2012), Gallery Books
Pages: 365
Source: Bought
Format: Paperback
Rating: 5/5
"The first night after Caroline moves into her fantastic new San Francisco apartment, she realizes she's gaining an intimate knowledge of her new neighbor's nocturnal adventures. Thanks to paper-thin walls and the guy's athletic prowess, she can hear not just his bed banging against the wall but the ecstatic response of what seems (as loud night after loud night goes by) like an endless parade of women. And since Caroline is currently on a self-imposed dating hiatus, and her neighbor is clearly lethally attractive to women, she finds her fantasies keep her awake even longer than the noise.
So when the wallbanging threatens to literally bounce her out of bed, Caroline, clad in sexual frustration and a pink baby-doll nightie, confronts Simon Parker, her heard-but-never-seen neighbor. The tension between them is as thick as the walls are thin, and the results just as mixed. Suddenly, Caroline is finding she may have discovered a whole new definition of neighborly...
In a delicious mix of silly and steamy, Alice Clayton dishes out a hot and hilarious tale of exasperation at first sight..."
Oh My God! I loved this book! I have read similar romance novels in the past but none of them had the humour. Wallbanger honestly cracked me up!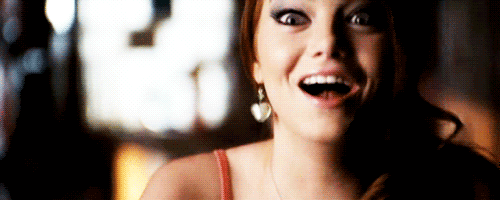 Firstly, I will warn that this book does contain sex and a hell of a lot of sexual references. The clue is kinda in the name and book cover.
Besides the obvious humour and silliness, Wallbanger's premise is very plausible. Just like the main character Caroline, you never know what neighbours you will have when you move to a new flat (apartment)/house. But of course, nobody expects to move in next to anyone like Simon. And the confrontation that ensues is hysterical.
Wallbanger is told in first person, from the point-of-view of Caroline. And boy is she witty. The story is somewhat predictable - I mean it is a romance about a woman and her rather noisy, amorous neighbour. I'll give you three guesses as to what happens. But there is also the little side story of Caroline trying to reclaim her lost "O". Something that not only would be frustrating when Simon is your neighbour but also adds to the hilarity. Caroline and Simon are brilliant together. They honestly try to hate each other but you can sense the chemistry a mile off.
Although I really liked Caroline and Simon, my favourite character is definitely Caroline's cat, Clive. Yes, I know a cat! But he was just so snarky and possessive of Caroline with such an amusing fuck-you attitude towards the men in Caroline's life. He's brilliant. He also has the cutest and funniest crush on one of Simon's "harem" (as Caroline calls his women).
"Then all was blessed silent. Except for Clive. He continues to pine for his lost love until four in the mother-loving morning."
Although much of the book is comical, there was on quote that I want to highlight:
"It breaks my heart the way young girls pick themselves over, never thinking their good enough. You make sure you always remember, you're exactly the way you're supposed to be. Exactly. And anyone who says otherwise, well, poppycock."
This is definitely something that all girls need to remember. Sure we all have our faults but that doesn't mean we aren't all perfect in our own way. Our faults make us unique. You're good enough if you want to be good enough, who gives a toss what others think.
I loved Wallbanger and I would definitely recommend it to those who love to read contemporary romance (or even humour as that's what drew me to read it). I will definitely read more from Alice Clayton and can't wait to get my hands on Rusty Nailed, the second book in the Cocktail series.
And on a final note:
"Simon goes commando. God bless America."

Feel free to leave a comment.