Book Beginnings is a meme hosted every Friday by
Rose City Reader
where you share the first sentence (or so) of the book you are reading, along with your initial thoughts about the sentence, impressions of the book, or anything else the opener inspires. Please remember to include the title of the book and the author's name.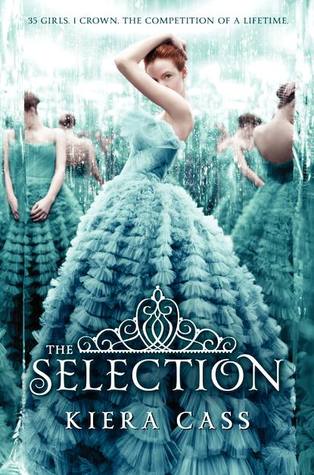 My Book Beginning is from The Selection by Kiera Cass:
"When we got the letter in the post, my mother was ecstatic. She had already decided that all our problems were solved, gone forever. The big hitch in her plan was me."

*Grab a book, any book.
*Turn to page 56 or 56% in your
eReader
(If you have to improvise, that's ok.)
*Find any sentence, (or few, just don't spoil it)
*Post it.
*Add your (url) post below in Linky. Add the post url, not your blog url.
*It's that simple.
My Friday 56 is also from 56% of The Selection by Kiera Cass:
"I didn't have time to dwell on my worries. Maxon's firm knock came only minutes later."
The Feature & Follow is hosted by TWO hosts, Parajunkee of
Parajunkee's View
and Alison of
Alison Can Read
. Each host will have their own Feature Blog and this way it'll allow us to show off more new blogs!
The featured blogs this week are
Gizzimomo's Book Shelf
and
Paperback Opinion
.
How do you cure a book hangover/blogging slump/reading slump?

When I have a book hangover I usually spend a day or too not reading just to get over it, or I may try and read something completely different.
With a reading slump, I will watch a movie or TV show for a bit, or read some reviews. That always seems to get me in the mood to read again.
I've not had a blogging slump yet *touches wood* but I've only been blogging 2 months so I daresay I will definitely be getting back to you on this one.


Feel free to leave a comment.