Book Beginnings is a meme hosted every Friday by
Rose City Reader
where you share the first sentence (or so) of the book you are reading, along with your initial thoughts about the sentence, impressions of the book, or anything else the opener inspires. Please remember to include the title of the book and the author's name.
"'Oh, God.' Thump"
*Grab a book, any book.
*Turn to page 56 or 56% in your
eReader
(If you have to improvise, that's ok.)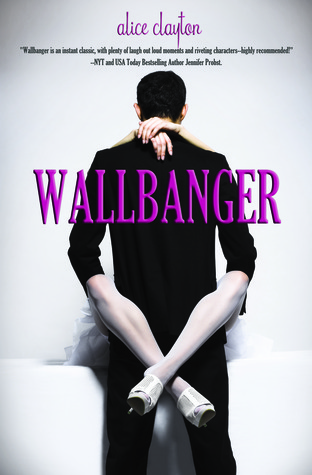 *Find any sentence, (or few, just don't spoil it)
*Post it.
*Add your (url) post below in Linky. Add the post url, not your blog url.
*It's that simple.
My Friday 56 is from Wallbanger by Alice Clayton:
"'Pink Nightie Girl. Pink Nightie Girl!' I choked out, beyond pissed. Beyond angry. Well into Furious Town."
The Feature & Follow is hosted by TWO hosts, Parajunkee of
Parajunkee's View
and Alison of
Alison Can Read
. Each host will have their own Feature Blog and this way it'll allow us to show off more new blogs!
The featured blogs this week are
Book Blog Bird
and
Books Coffee Life Adventures
.
How do you write your reviews?

I will occasionally take notes whilst reading, usually when it's an ebook I'm reading as it's a lot easier to highlight text and add in notes. I also try to start writing my review as soon after I have finished a book as possible.I try as much as possible to structure my reviews in terms of describing style, setting, events and plot, and then I go on to say what I enjoyed. I usually end my reviews with recommendations and whether I will read the author again.
Feel free to leave a comment.