The Sunday Post is a weekly meme hosted by Kimberly of Caffeinated Book Reviewer. It's a chance to share our news. A post to recap the past week on your blog and showcase books and things we have received. Share news about what is coming up on our blog for the week ahead.
What a sad, sad week this has been. First, David Bowie passed away. And even though much of his music was before my time, he still had quite a profound affect on my life. He is one of my dad's favourite singers. I know countless songs (albeit the popular ones) and have his greatest hits on my iPod. The day of his death, my family sort of reflected on his life by putting on the music channel playing all his hits. I discovered that we all have a different favourite Bowie song: mine being Life on Mars, mum's is Heroes (a close second place to my favourite), dad's is Ashes to Ashes and my brother's is Starman.
And then on Thursday, I was devastated by the news of Alan Rickman's passing. Of course, I'm part of the Harry Potter generation so Rickman was part of a vast majority of my childhood. There will never be another Severus Snape like him (because like any film these days they will probably remake the Potter films). But I was a fan of Alan Rickman's before Potter. The first film I saw him in was Robin Hood and that is another of my favourites. Then, of course, he was brilliant as Hans Gruber in Die Hard (of course I didn't see this one until I was a teenager). I was close to tears at work on Thursday and completely speechless.
If that wasn't enough, I also learned that Brian Bedford, the voice of Disney's Robin Hood passed away this week too. Another, childhood favourite gone. I have no idea how many time's I have watched Robin Hood, but I think it's about time I have a rewatch.
Anyway, in my life I've had a great week. I managed to read 3 books, something that hasn't happened in a long while. And 2 of them were really good. So that's really what I did the majority of the week.
I also went to the cinema for the first time in nearly a year. We went to see Sisters and it was really good, though not as funny as I thought it would be.


Last Week on the Blog:
This Week on the Blog:
Monday - Book Review: Riders of the Purple Sage, Zane Grey
Tuesday - Top Ten Tuesday: My ten most recent additions to my TBR
Thursday - Book Review: Learning to Live (Infinite Love #1), Kira Adams
Around the Blogosphere:
What I Read Last Week:
What I Plan to Read Next Week:
The Truth, Jeffry W. Johnston
/
The Heir (The Selection #4), Kiera Cass
Book Haul:
Netgalley: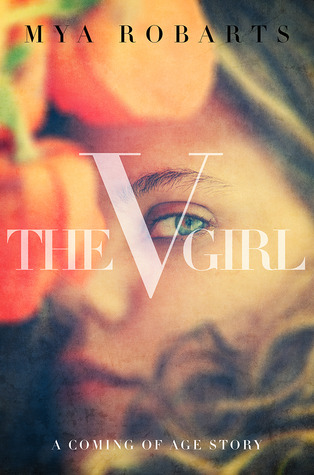 The V Girl, Mya Robarts
/
My Kind of Crazy, Robin Reul
Follow me via Goodreads, Facebook, Twitter, Bloglovin, and Pinterest.

Feel free to leave a comment.