Book Beginnings is a meme hosted every Friday by
Rose City Reader
where you share the first sentence (or so) of the book you are reading, along with your initial thoughts about the sentence, impressions of the book, or anything else the opener inspires. Please remember to include the title of the book and the author's name.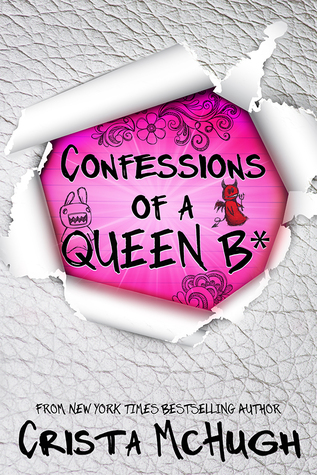 My Book Beginning is from
Confessions of a Queen B* by Crista McHugh
:
"In every high school there are two types of Queens Bs. The first type is the most obvious. With a collection of tiaras and an entourage of drones that follow her wherever she flitters, this Queen B practically rules the school (or so she thinks)."

*Grab a book, any book.
*Turn to page 56 or 56% in your
eReader
(If you have to improvise, that's ok.)
*Find any sentence, (or few, just don't spoil it)
*Post it.
*Add your (url) post below in Linky. Add the post url, not your blog url.
*It's that simple.
My Friday 56 is also from Confessions of a Queen B*:
" 'If you're going to start singing show tunes, I'm stopping the car right now and kicking you to the curb.' 'Oh, sweetie, if I wanted to torture you, I'd go all Justin Bieber on you.' "
The Feature & Follow is hosted by TWO hosts, Parajunkee of
Parajunkee's View
and Alison of
Alison Can Read
. Each host will have their own Feature Blog and this way it'll allow us to show off more new blogs!
The featured blogs this week are
Readiculously Peachy
and
The Book Goddess
.
What is your favourite movie?

This is such a hard question. I have so many favourites. My favourite childhood movie is The Princess Bride (those who already follow me have probably noticed this) and my favourite Disney movie is Pocahontas. Other notable mentions would be Harry Potter, Lord of the Rings, Star Wars, Dirty Dancing, Jurassic Park... I could go on for days.